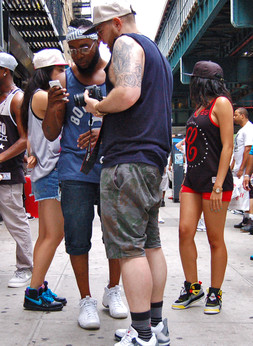 Location
Bronx, NY - Stamford, CT
• Responsible for the creative direction and launch of several small brands with a combined revenue of $5M in sales.
• Successful apparel designer with an expertise in urban, contemporary and sportswear markets.
• Expert in graphic t-shirt design, wovens, outerwear, headwear, with a focus on quality, details and finishes.
• Experienced graphic designer specializing in brand identity, ad campaigns, techpacking, lookbooks as well as product and lifestyle photography.
• Able to delegate tasks in team structure while managing timelines and budgets.
• Executed e-commerce packages for small businesses using social media models to drive traffic.
• Available to bring unique skill set to a larger business structure with the goal of having a positive impact on revenues.